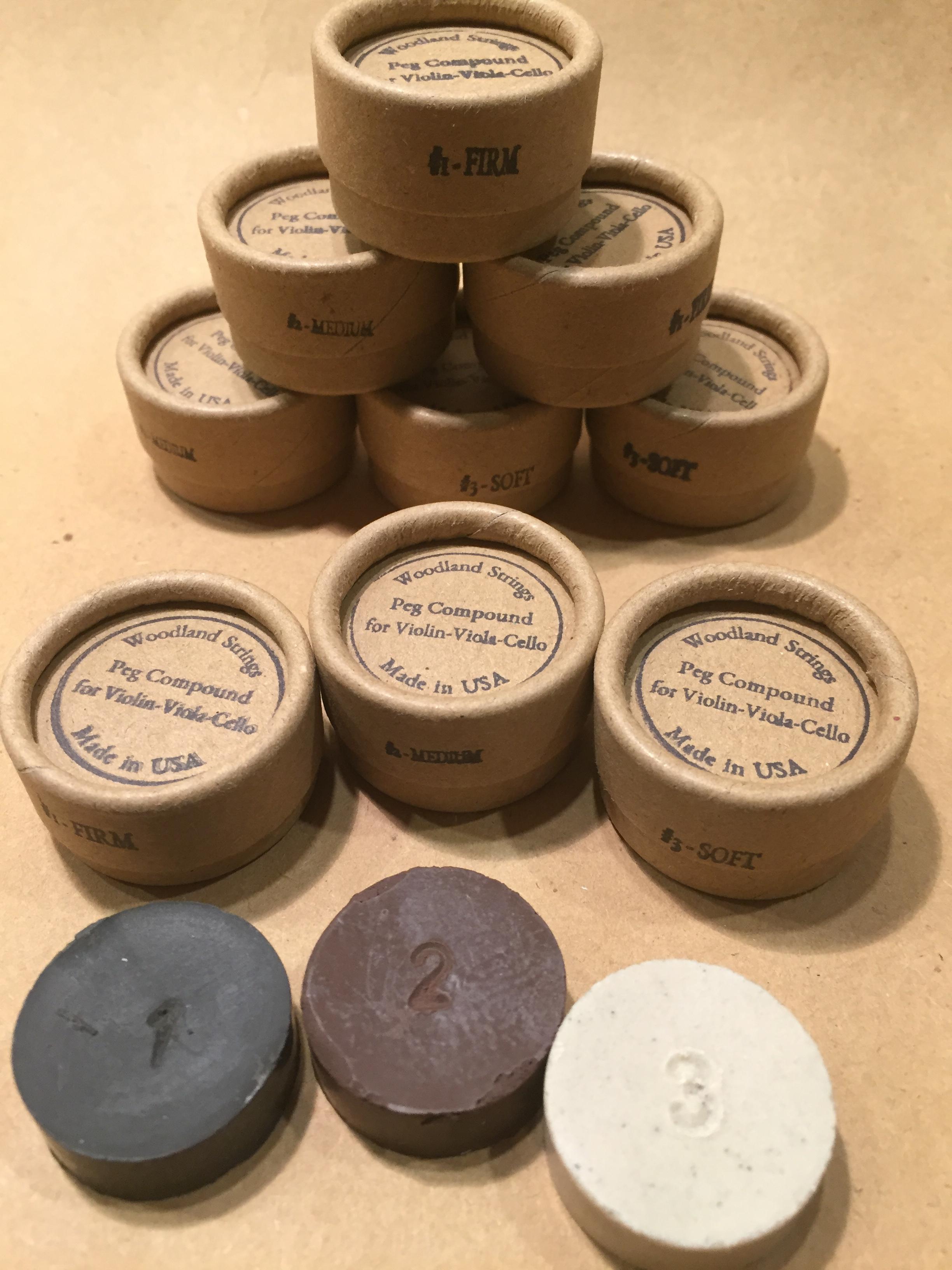 Item 1 of 1
Woodland Strings Peg Compound SET (#1, #2, #3) for Violin, Viola, Cello
Handcrafted by Woodland Strings
Woodland Strings is now proud to offer a complete set of premium peg compounds for violin, viola and cello. Hand-crafted in small batches, these compounds are suitable for professional luthier, shop and player use. While there is no single "one-size-fits-all" peg compound appropriate for every situation, the Woodland Strings set consists of 3 separate, individual formulations. 

This listing is for the complete set of all three formulations:

#1 - FIRM - For badly slipping pegs. This can be used on any instrument, but works especially well for cellos that are exposed to extremely dry air in the winter months, particularly in school environments.
#2 - MEDIUM - An all-purpose peg compound. Provides a good balance of grip and lubrication for many situations.
#3 - SOFT - For sticking, heavily "clicking" pegs. Particularly useful in more humid climates in the summer months, or for anytime an easily-turned peg is desired. 

All three formulations can be blended on the peg in any combination desired, feel free to experiment. Each 1" diameter disc of compound is enough to last for years, and can easily pay for itself after just one use. This set of 3 formulations is being offered for the price of $28.90, which includes USPS Ground Advantage Shipping. If interested in purchasing a specific individual formulation (#1, #2, or #3), those are listed individually on Handcrafted.market as well. All of my compounds are packaged in recycled kraft brown paper canisters and shipped via USPS First Class Package with tracking number. Made in the USA.