Your online store is waiting.
Buying and selling instruments, supplies, and materials online is a pain -- but it doesn't have to be. Handcrafted is a modern marketplace for modern makers just like you. With a Handcrafted account, you'll have your very own online instrument shop ready in minutes.
Create your seller account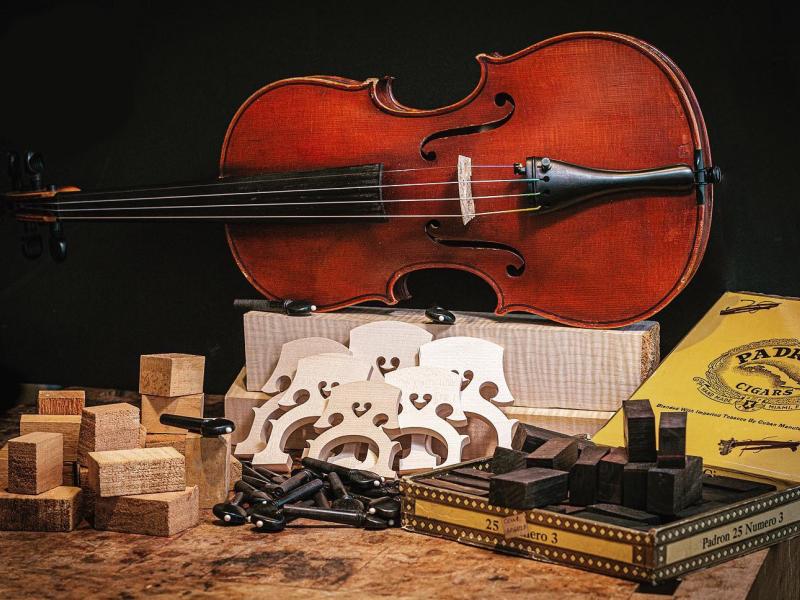 Simplification
How we're making things better
There's a lot that goes into being an independent business-person (as if you don't know that already), and even more that goes into running an online business. We are streamlining the entire process so you can spend more time in the shop.
Storefront
Get an instant online presence.
As a seller, you'll get your very own storefront with the built-in ability to accept online payments. It's a lot of work to hire developers and designers to help you maintain a modern-looking website but, with Handcrafted, you'll never need to worry about the digital stuff again.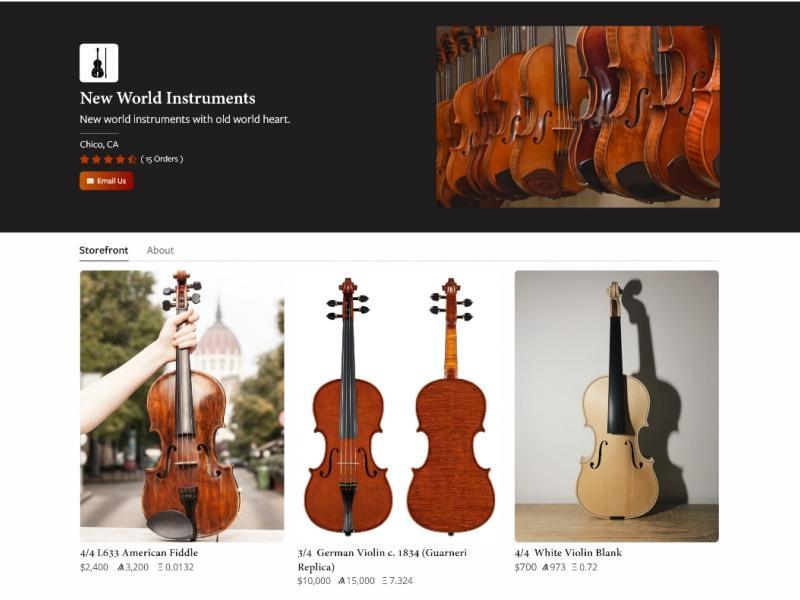 Overstock
Sell your shop clutter
Have a bunch of extra wood, tools, frog blanks, or anything else taking up space in your shop? List it for sale on Handcrafted to get it in front of the people who actually want to buy it -- other luthiers.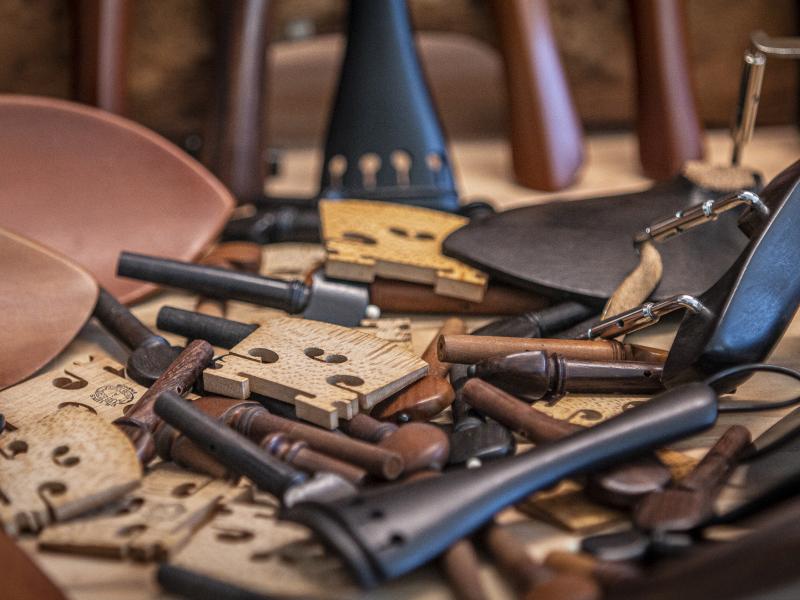 Buy now, pay later
Offer financing to your customers.
You can easily provide financing to your customers and get paid in full up front while somebody else handles the rest. Buy now, pay later financing through Affirm is automatically provided as a payment method for all orders on Handcrafted up to $30,000. When a customer completes checkout with Affirm, you're paid out immediately just as though they'd paid with a credit card. Simple!
Learn more about Affirm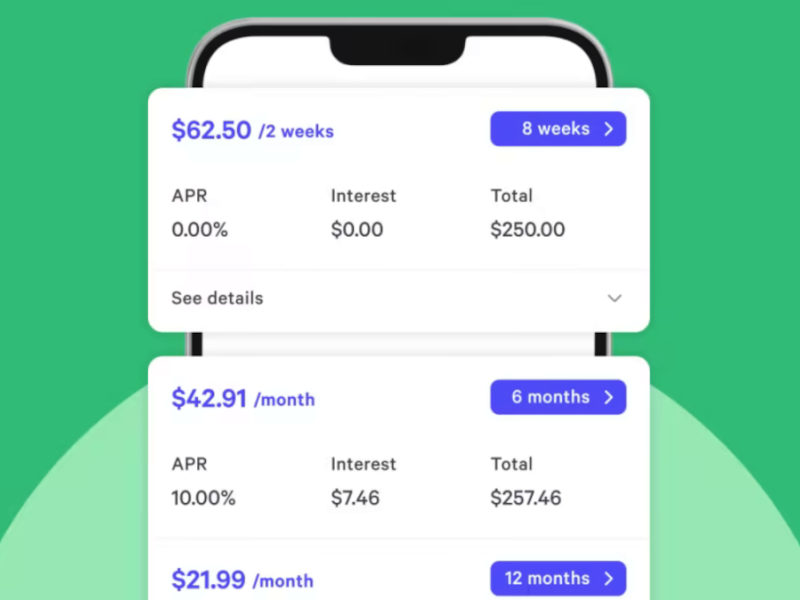 In-person sales
Create next-generation invoices.
Your in-person customers can now pay for their invoices just like they pay for online orders. That means you can offer $17,500 worth of financing (and get paid in full, up front) for every instrument or bow you sell, or simply give customers the option to pay for smaller purchases pay using bank transfer, credit card, Apple pay, or Google pay. As an added bonus, invoices have lower fees than selling through the marketplace.
Learn more about invoicing
Insights
Offer home trials and instrument profiles.
It's a big ask for somebody to spend thousands of dollars on an instrument or bow that they've never played with their own fingers. That's why we have created a streamlined home-trial process and standardized gauge of tonal, playability, and other characteristics right on your product pages -- to make it much easier to get your instruments in the hands of those who need them.
Learn more about home trials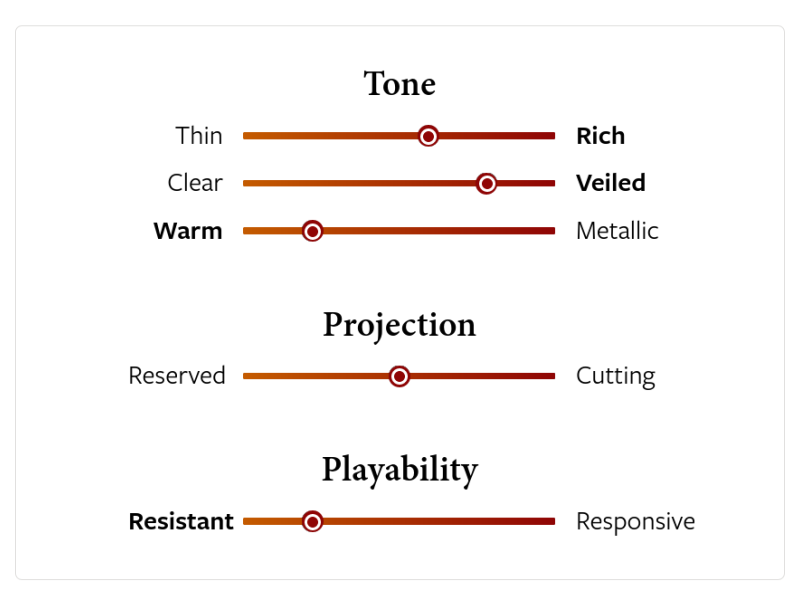 Video
Showcase your instrument
If a picture is worth a thousand words, video and audio of your instrument being played must be worth at least a few thousand. Give life to the description and characteristics you've added for your instruments with real video of the instrument being played directly on the product page.
Customization
Customer notes at checkout.
Sell custom specd tools, mutes, horse hair, or anything else? If you want to sell items that require some customer input, that's no problem! You can decide whether any particular item should "allow notes" and customers will be able to add notes for that specific item -- and only that item -- to the order.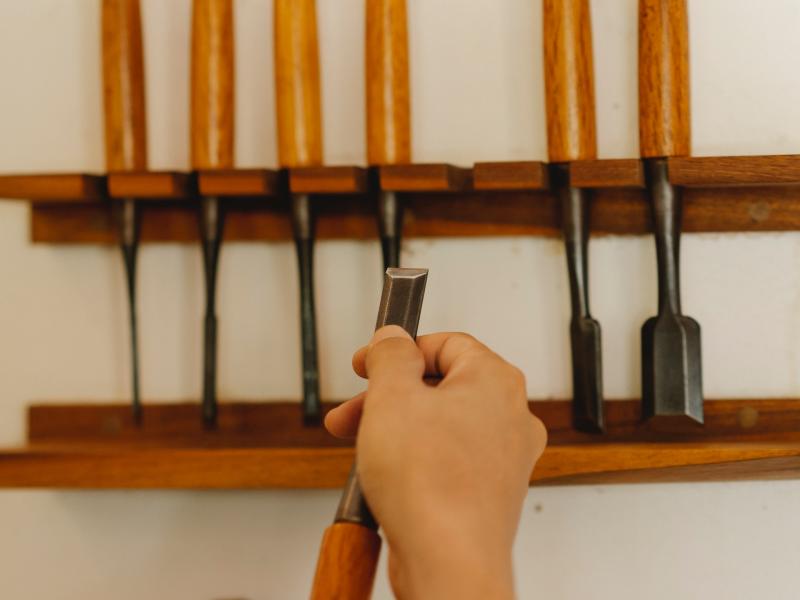 Shipping + tax
Automated shipping + sales tax.
All orders automatically calculate shipping costs and sales tax based on the order contents, the customer's shipping address, your store's address. Shipping rates leverage the shipping carriers & methods that you configure for your store. The amount that the customer pays for shipping is then transferred to you, and you can purchase + print a shipping label from your seller dashboard (or manually input a tracking number if you purchase the label off-site).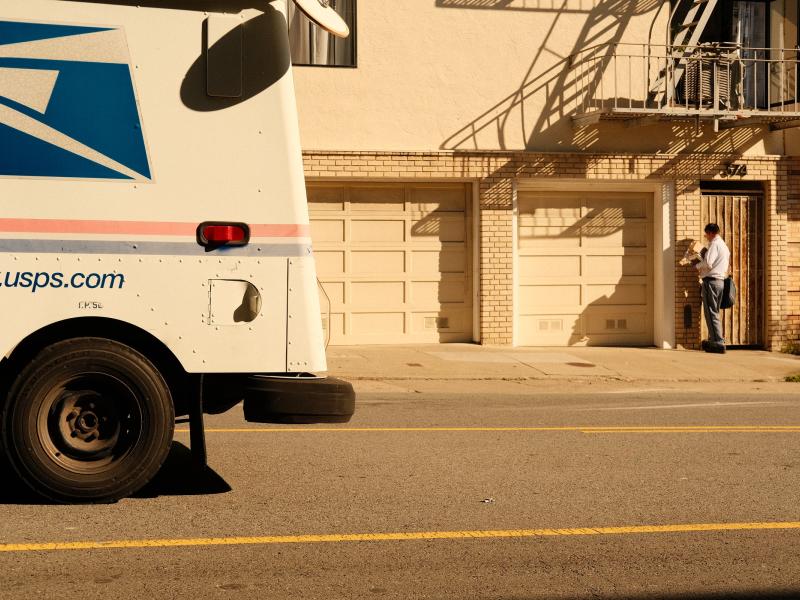 Affordable
Less expensive than consignment.
It is free to create your store and list items for sale. Like traditional instrument shops, there is a fee when an instrument is sold, but Handcrafted rates are even lower.
Traditional Instrument Shop Fees
Consignment: 20-30% + ~3% for card processing
Wholesale: 40-50%
Handcrafted Fees
Online sales: 5% + processing
Invoices: 2% + processing
Processing fees range from 0.8% to 6%. See our FAQ for more details.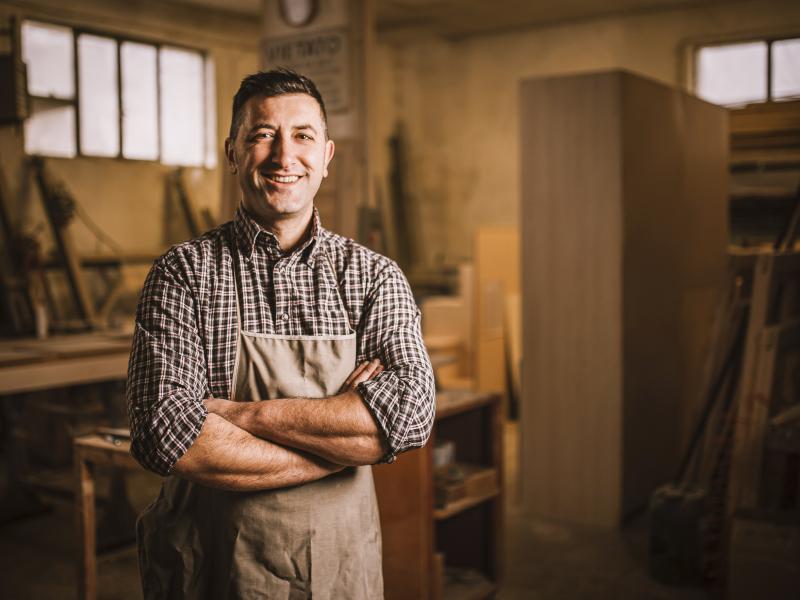 Allowed locations
US-only for now.
We'd love to service the entire world (and we hope to, sooner than later!), but for right now we are only allowing sellers with stores located in the United States.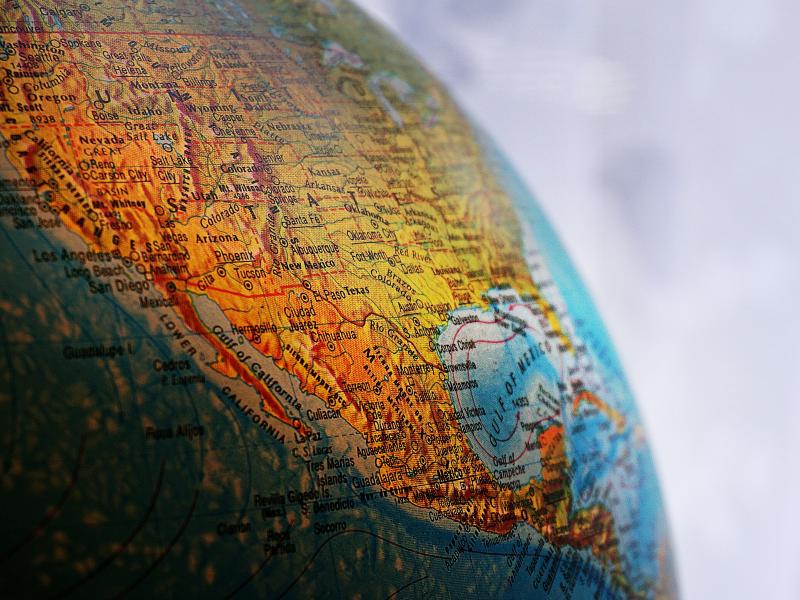 Zero stress
Modernize your online sales.
Modern makers are modern businesses. Are you ready for your very own online instrument shop?
Create your seller account
About the team
We're not some Silicon Valley suits.
The founding team are members of the same community as you are. We've experienced all of these problems first-hand and believe that we can help to make things better.
Founder, Developer + Designer
Matthew Weiner
Matthew has been playing violin for over 20 years. He is classically trained, but has spent the last decade or so playing everything from prog-rock to mariachi, and from jazz to old-time fiddle. Matthew loves picking up as many styles of music as he can and experiencing their similarities and differences up close. The idea for Handcrafted came to him in 2017 when he realized that there was no easy way for him to discover regional luthiers from whom he could purchase an instrument.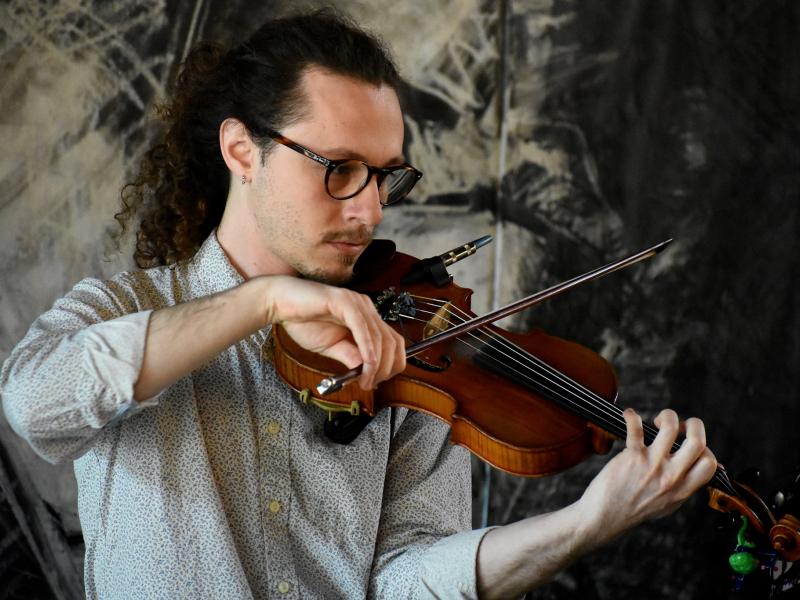 Co-Founder, Luthier
Ryan Davidson
Ryan earned an MA in Ethnomusicology in Ireland in 2010 and then immediately went to study at the Irish School of Luthiery. He has since apprenticed under violin-maker James Wimmer. Ryan was a touring songwriter and accompanist for 15 years but now focuses on playing traditional Irish fiddle tunes. Ryan is the owner and luthier of Davidson Strings in Chico, CA, and teaches in the music department at the local community college. Matt first mentioned his idea for Handcrafted to Ryan when they were touring together through the Pacific Northwest in 2017.