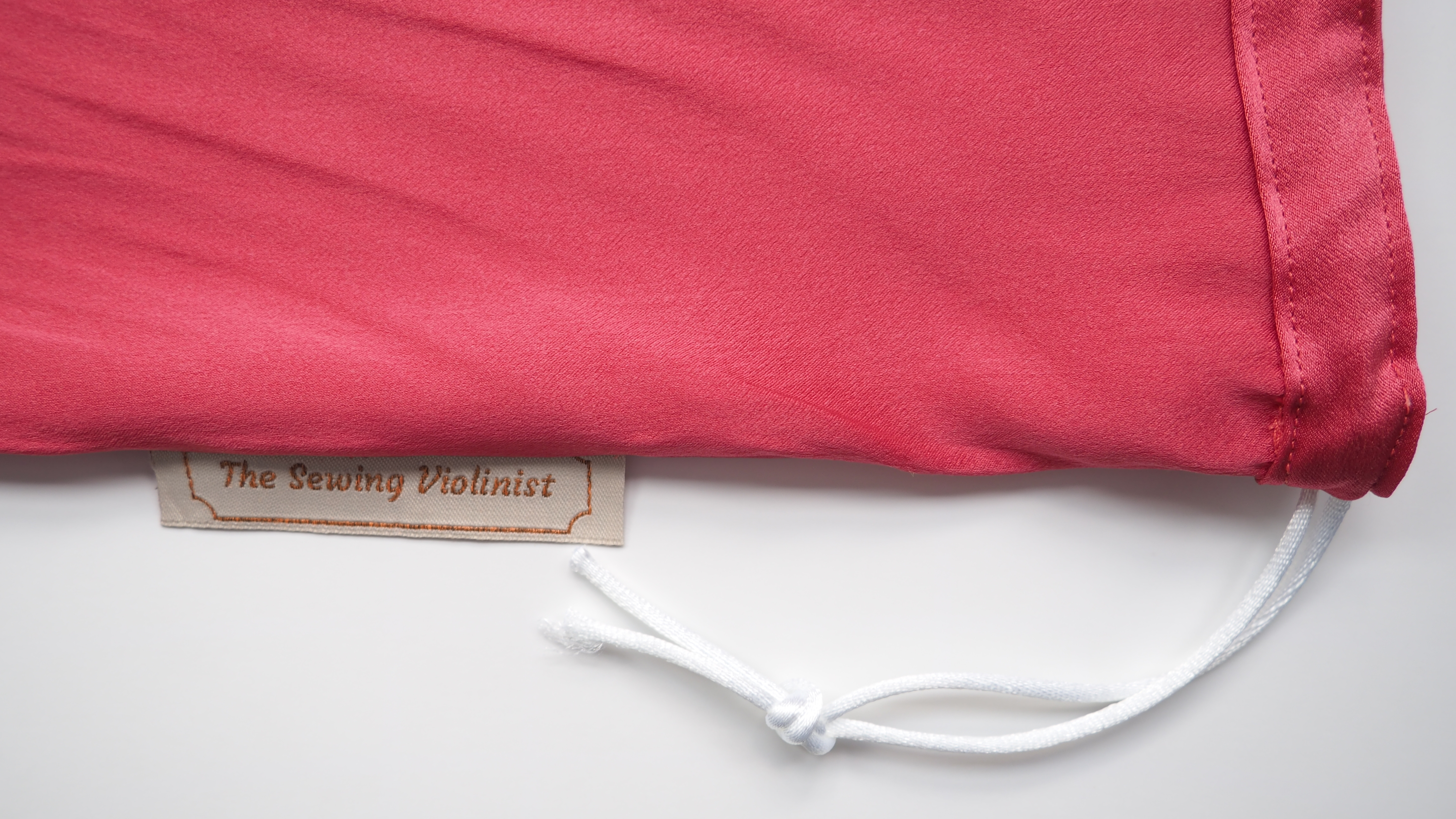 Item 1 of 5
Custom Silk Violin Bag
Handcrafted by The Sewing Violinist
Our luxurious, 100% silk violin bag, hand-dyed hand-made by two violinists (who also happen to be sisters), will provide protection for your violin. Luthiers recommend that silk, one of natures best insulators, be wrapped around a violin in its case to help slow changes in temperature and humidity, thereby preventing cracking, sticky pegs, and damage to varnish. Our bag is made of pure and soft silk charmeuse, and is designed to fit around your violin in any case. The fine French seams are snag-free, and the nylon drawstring will hold the bag snugly around your violin.
You can choose a listed color or request a new one. Please feel free to message us for availability. We hand-dye all our bags and are open to new ideas for colors. Due to the nature of the hand-dyeing process, it may not be possible to exactly replicate colors or patterns we have done previously and there may be slight variations in the colors and shades within an individual bag, part of what makes our bags so uniquely beautiful.
Please also include measurements for your instrument in the notes if you need a custom size. We will need length, width of belly, width of shoulders, and height of body of instrument at its tallest (and please note where it is tallest).
Since we make them to order, your custom violin bag will be ready to ship within a month of your custom order.
Care: Dry clean only, iron with steam if needed
Materials: Silk charmeuse, polyester thread, nylon drawstring

Our inspiration came from a gift we made for two of our siblings. After searching for real silk violin bags and being unable to find any that were true silk and affordable, we decided to make them as gifts for our siblings. So many people asked where they got their violin bags, we decided to make them available to everyone! After much discussion with other violinists, we decided that the most important details for a violin bag were seams that don't snag or fray, a bag that fits the violin without excess fabric that could bunch in a smaller violin case, and a drawstring that wouldn't catch on the instrument while it was being put in the bag. We believe we have solved all these difficulties. Our seams are French seams, so no raw or surged edges show anywhere. The bag is shaped to the instrument for a snug but not too tight fit. Our drawstring is in a casing on the outside of the bag and is not too long so it is highly unlikely that it will catch on the instrument at any time.
To use our bags, put your violin in scroll-first and then pull the draw-string end closed around the body of the violin. Tuck the ends of the drawstring under the violin and put your violin in its case.