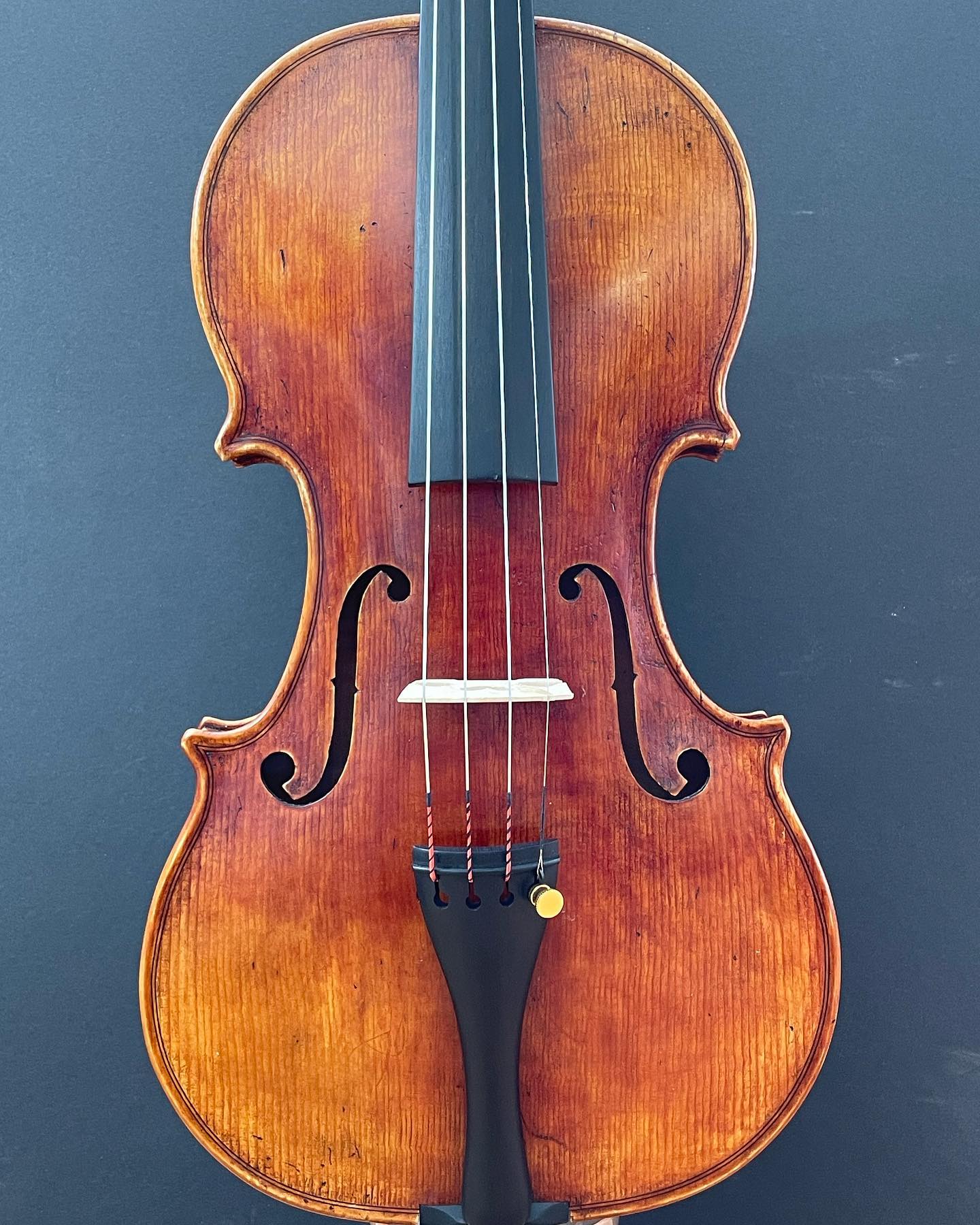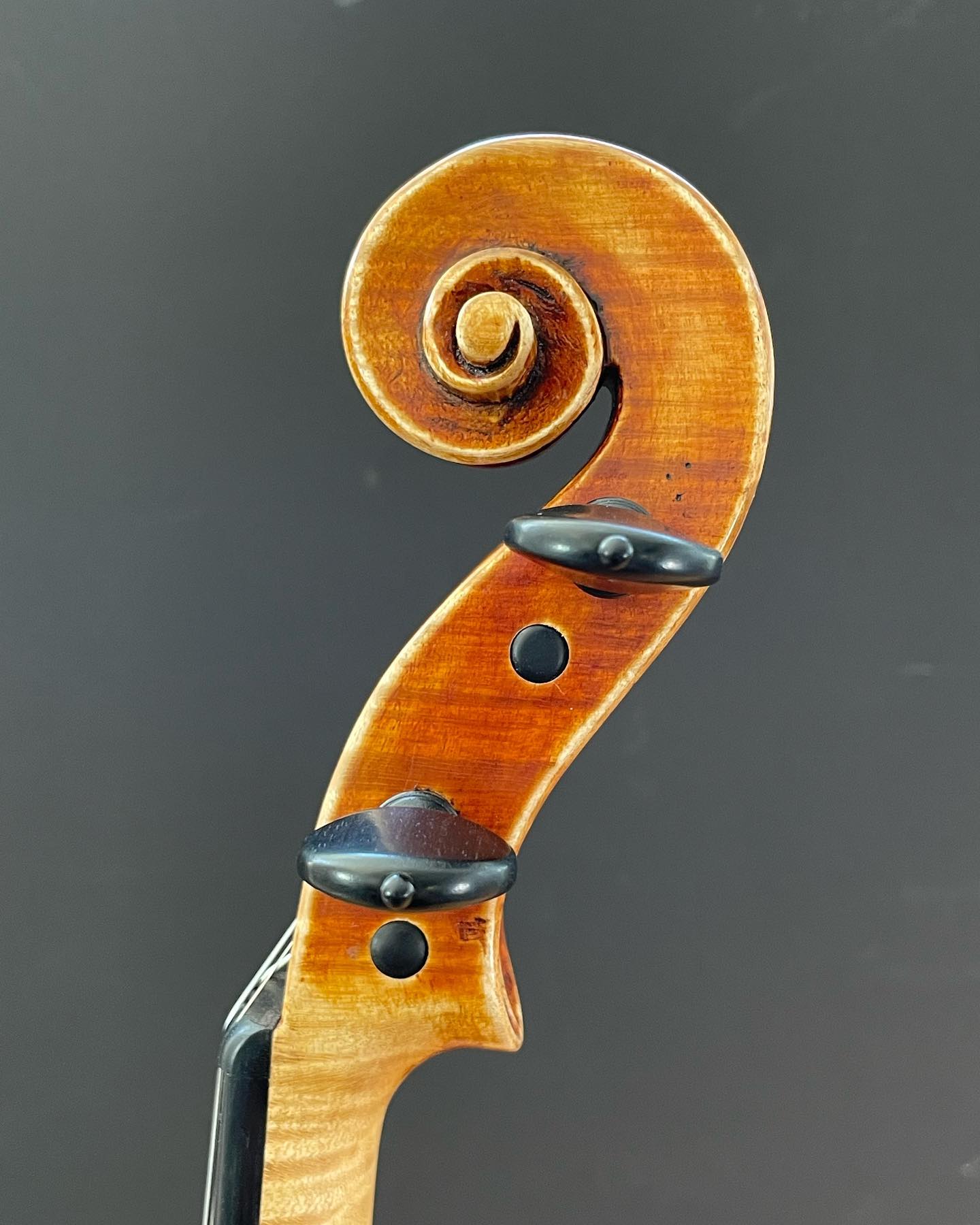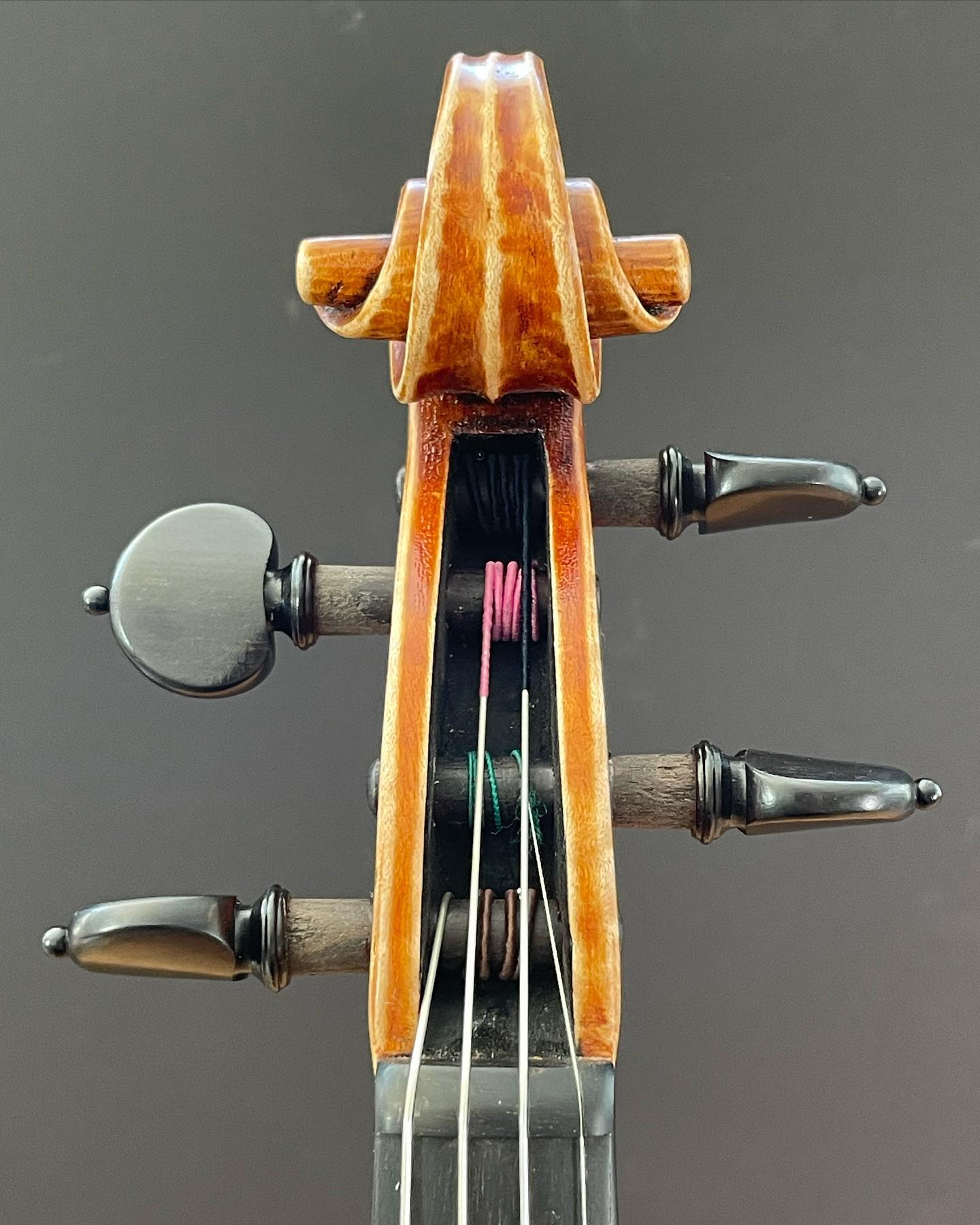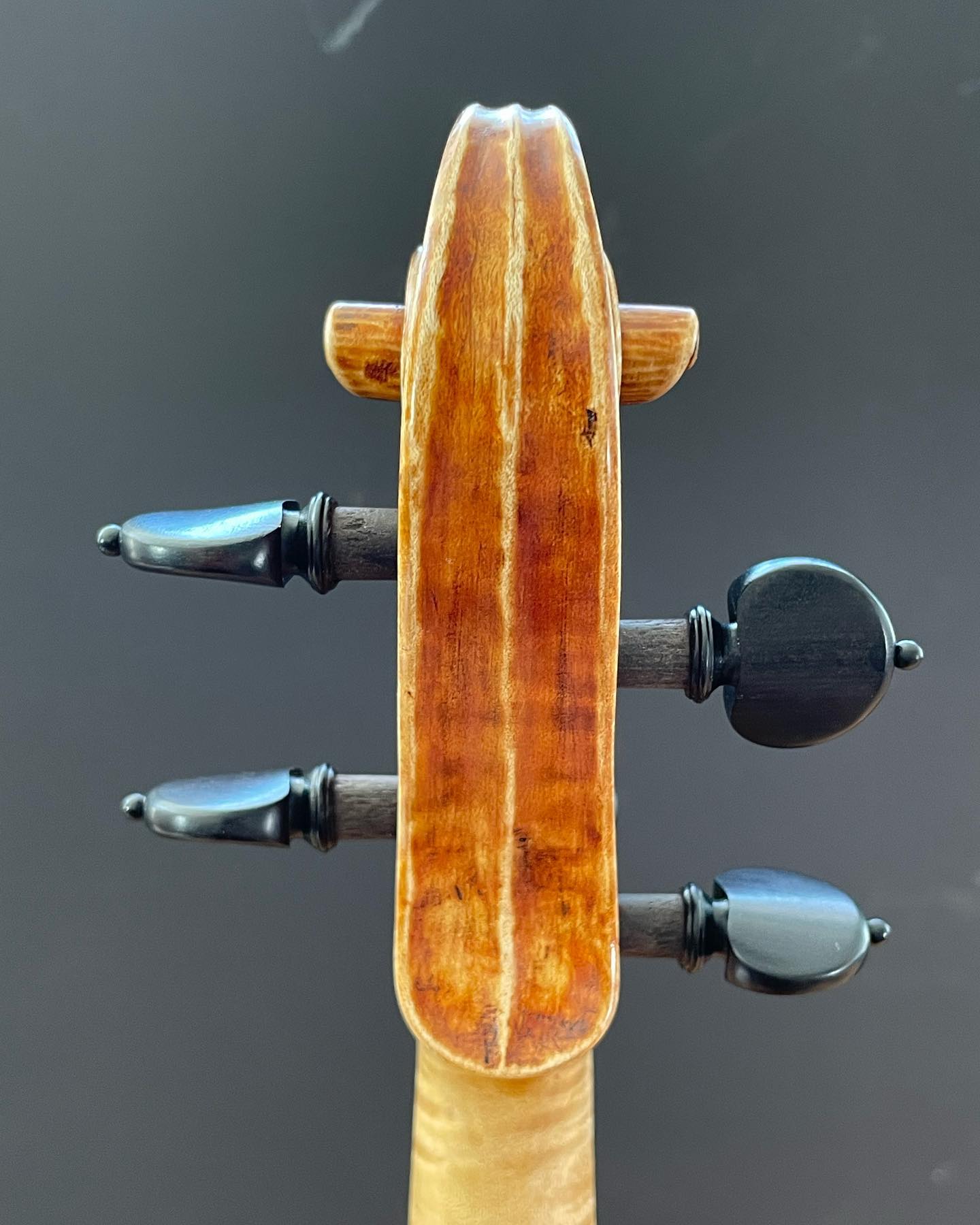 Item 1 of 6
Ryan Davidson - 1702 Stradivari Violin
This item is also available at wholesale to licensed resellers
Handcrafted by Ryan Davidson
Made by Ryan Davidson, this violin is patterned from a 1702 Stradivari violin and was finished in the Spring of 2022. 
The violin is spirit varnished in a warm brown, with areas of red-brown that are highlighted in the antiqued varnish.  French-style tail piece with Hill-style ebony pegs.  
The violin has powerful, focused projection. Bright yet rich and complex tone with easy playability. 
This violin is available for home trial and comes with a case. 
Specifications
Size:

4/4
Body Length: 358mm
Character
Tone
Playability
Projection