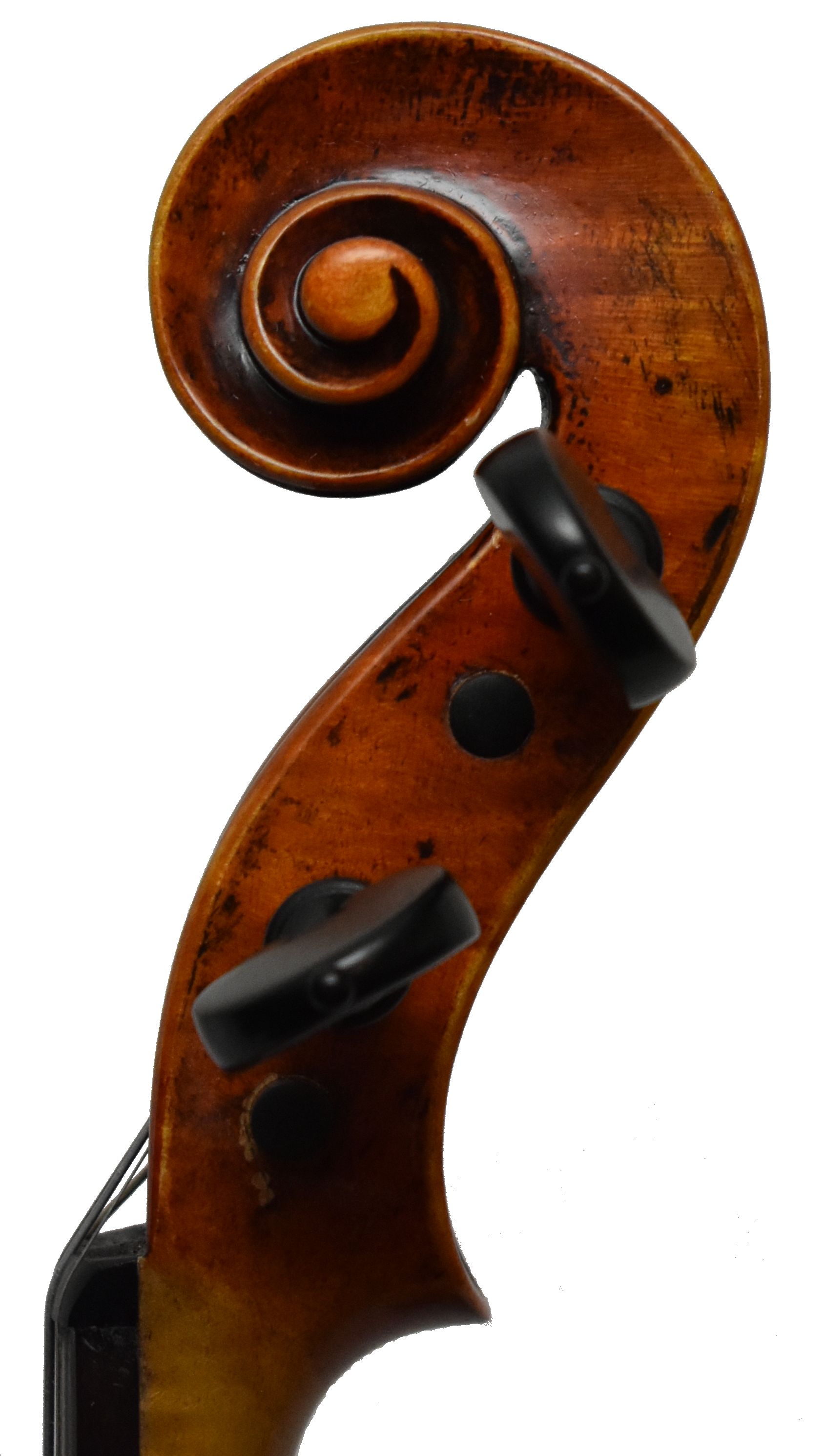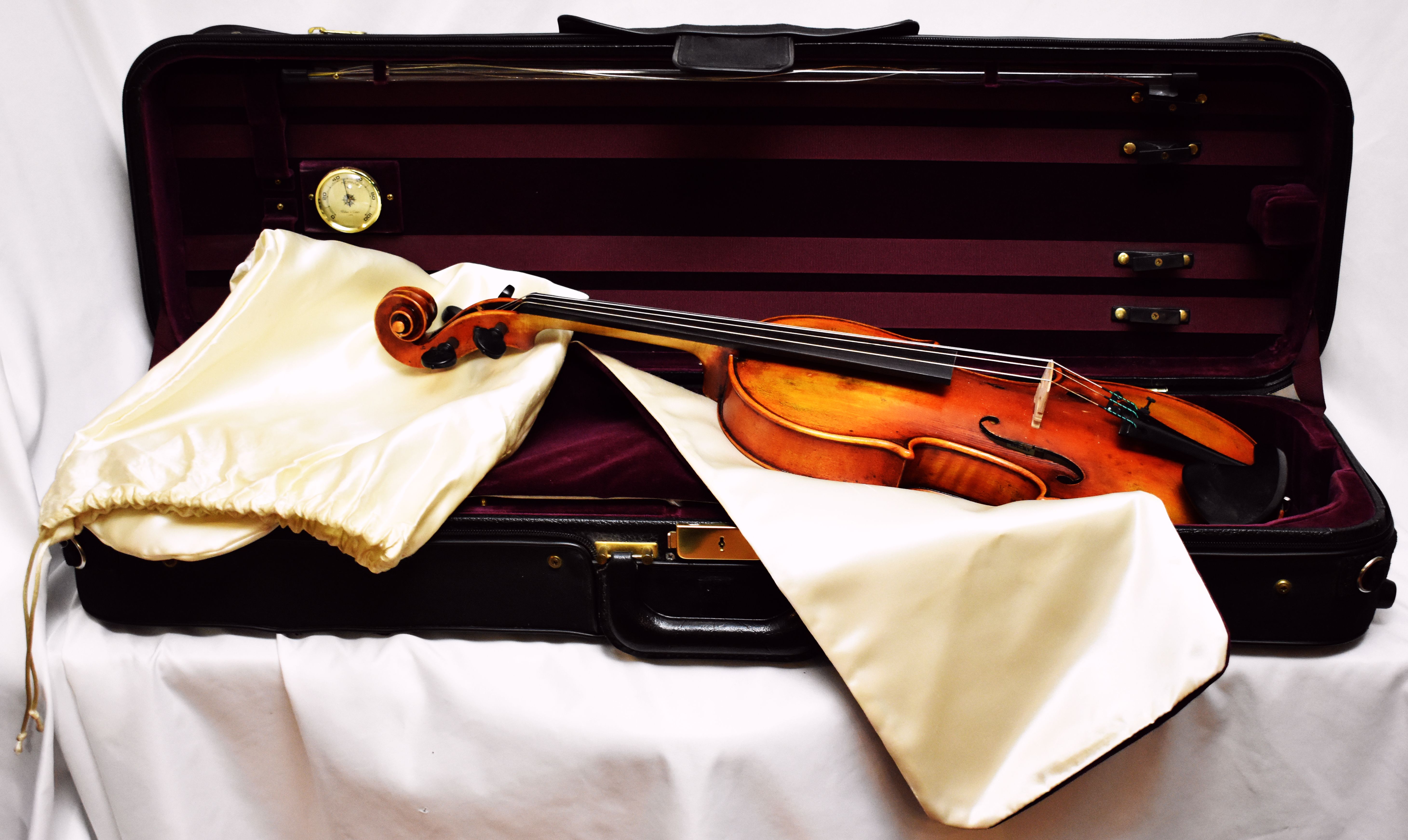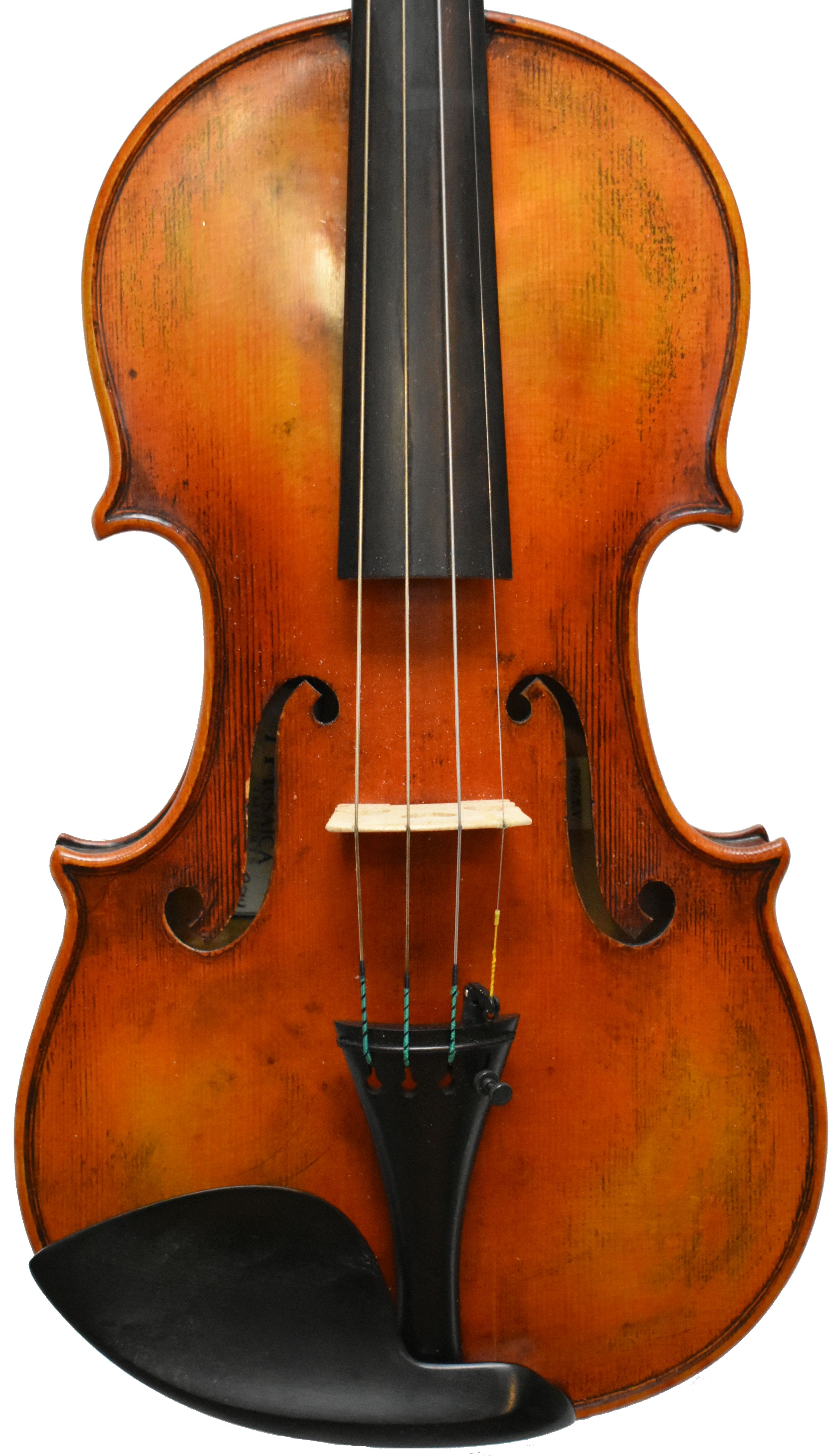 Item 1 of 5
Handmade Violin Labeled "Master Art" with Weber Case
This hand crafted violin is to be far and away more responsive, powerful, and colorful than most shop produced violins. It has an antiqued oil varnish laid on the outstanding European spruce and maple body. It was made in 2014 in china. It was carved entirely by hand, and the light weight and beautiful tone of this violin reflect that.
This violin comes with a Weber professional suspension case as shown, which includes a silk bag, blanket, and four bow holders.
The outfit is in excellent used condition.
Specifications
Size:

4/4
full size
European Spruce and Maple
Oil Varnish
Ebony fittings
Character
Tone
Playability
Projection