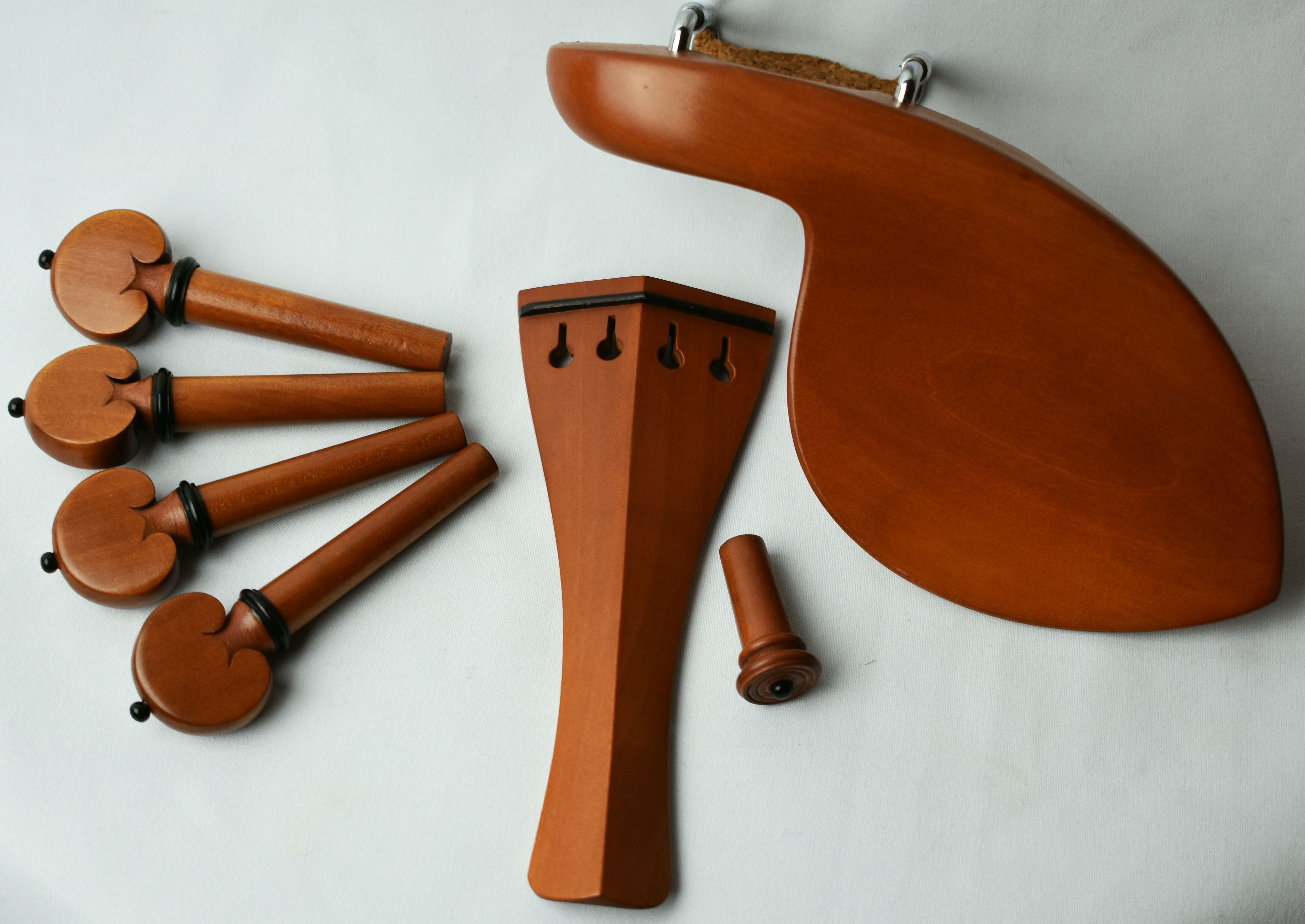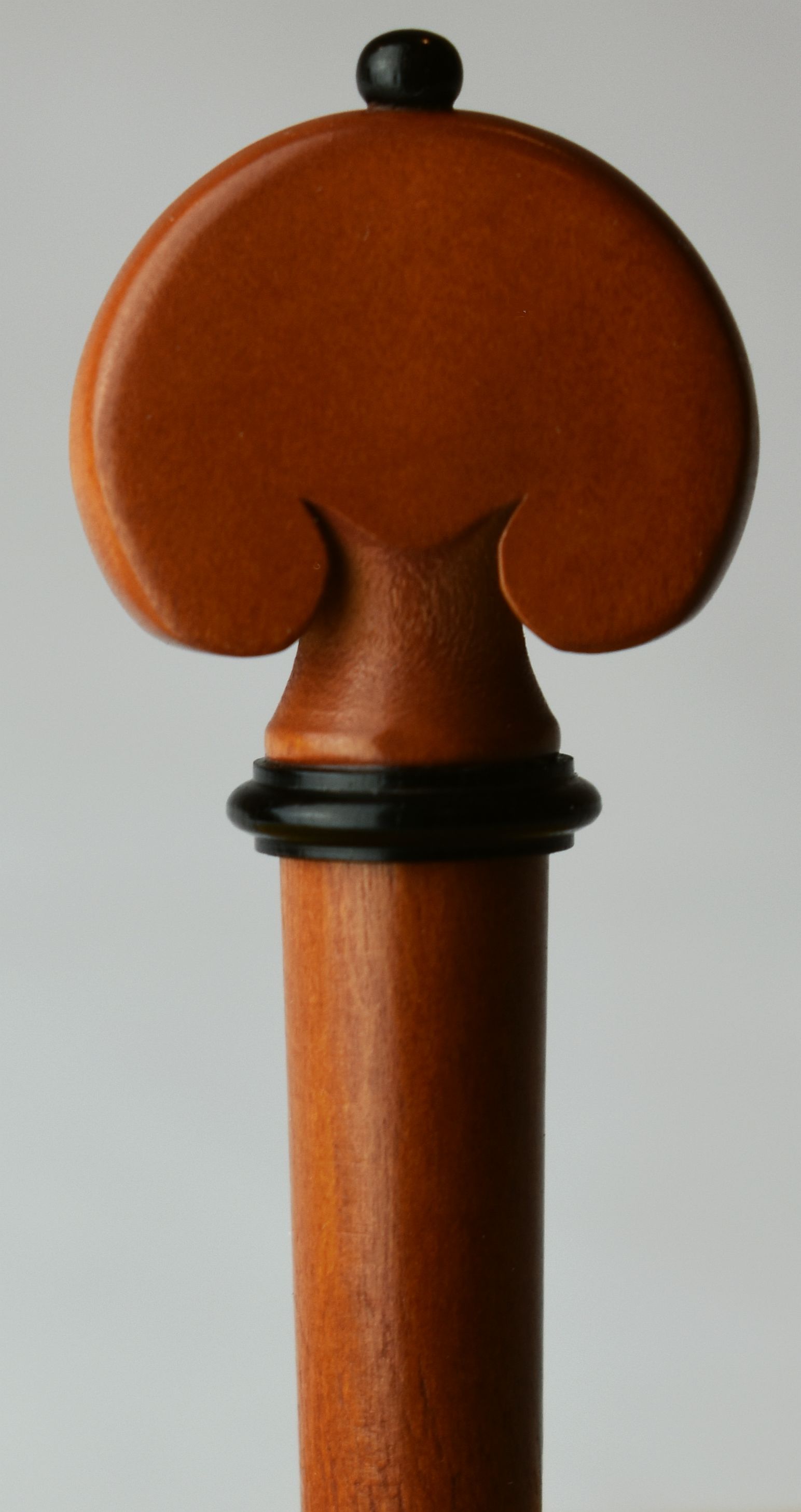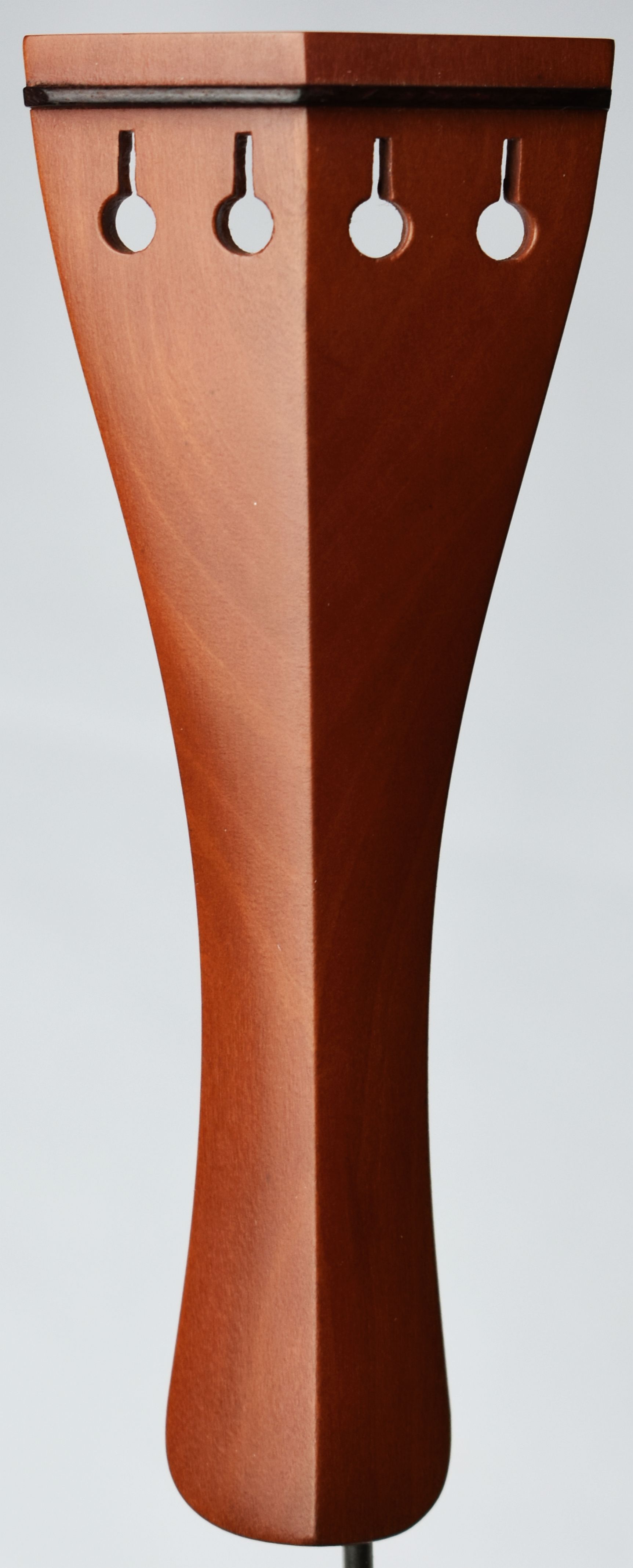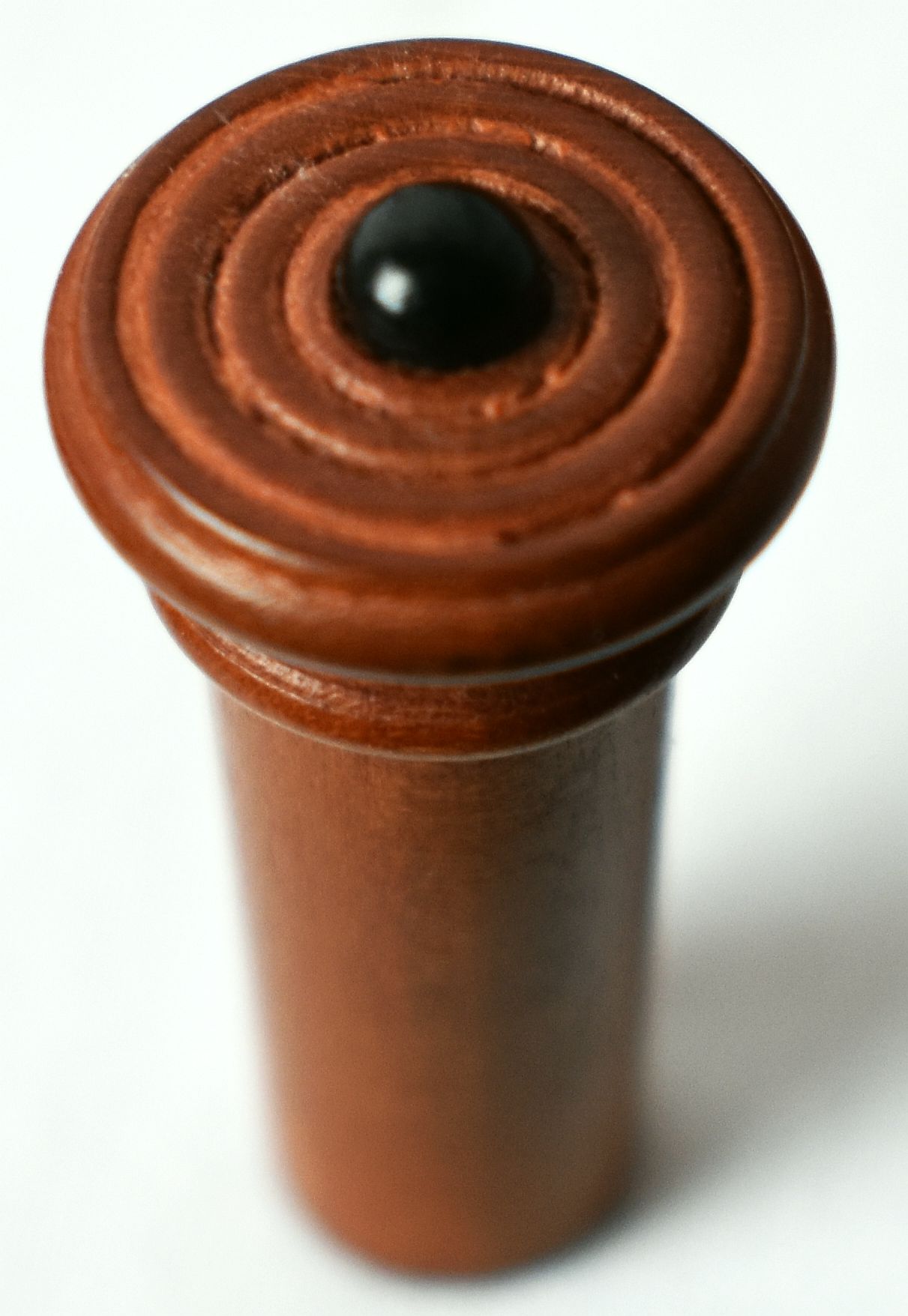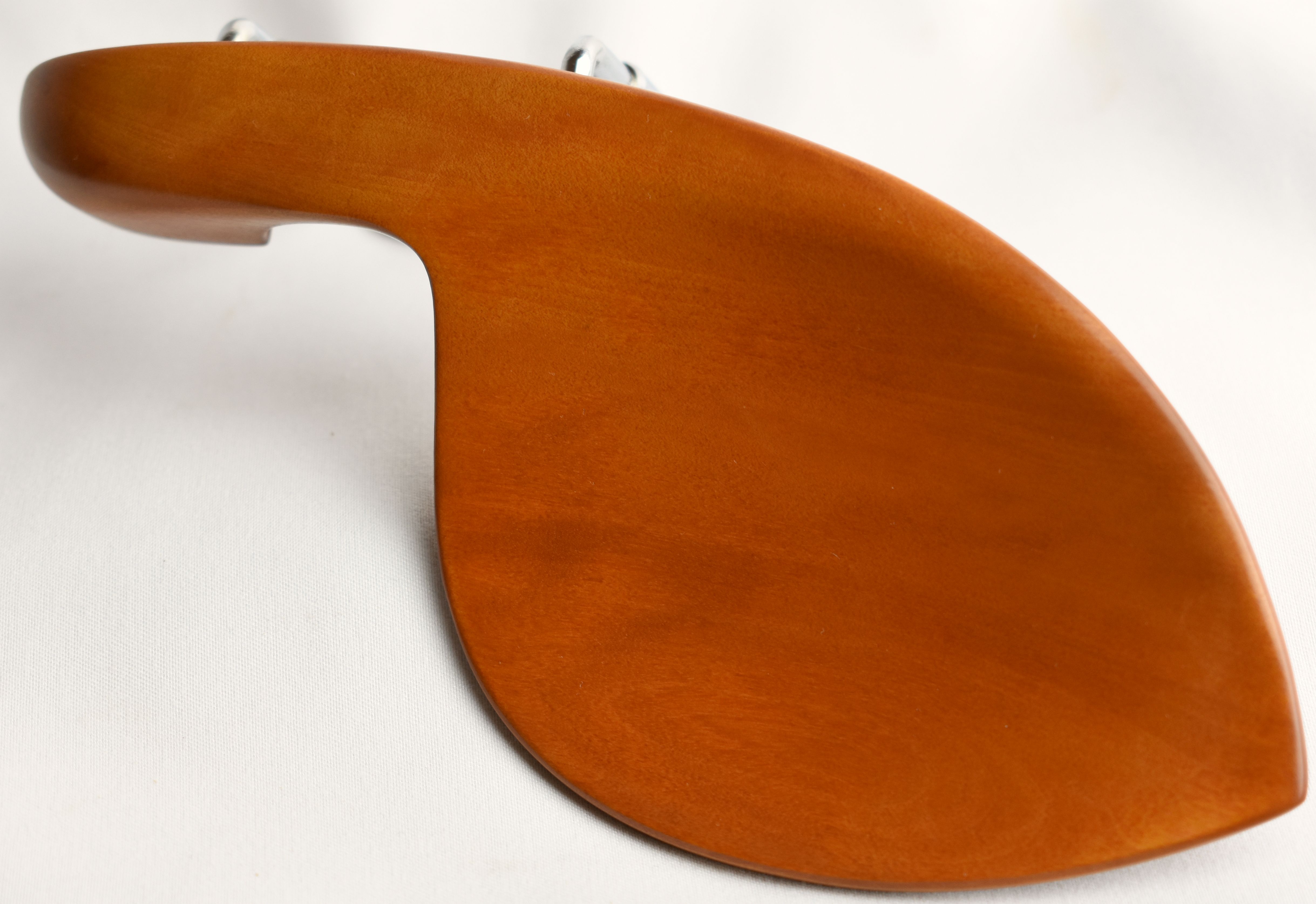 Item 1 of 5
Handmade Deluxe Violin Parts Set in Boxwood decorated with Ebony
This 4/4 size Deluxe Violin Fittings Set includes a Standard Guarneri Chinrest, Hill Tailpiece, Flat Button with recessed pin, and Heart Pegs. The Tailpiece has a nut accent made from ebony, the pins and rings on the pegs and button are also pure black ebony.
Substitutions on chinrest model and tailpiece style are possible. Please contact us following you order to customize your set.
Figaro fine fittings are made only from the best sourced materials and finished by hand by craftsmen in a family owned business. The Boxwood (Buxus sempervirens) is harvested in the foothills of the Himalayas. It is originally off-white and air aged to assure stability. After sectioning into quarter-sawn boards, it is carved and then stained a tasteful orange-brown. The Ebony (Diospyros ebenum) is pure black, harvested in Sri Lanka, and aged to assure stability. Then it is quarter-sawn before being shaped into fittings.  The cork (Quercus suber) is the finest quality, fitted precisely to minimize acoustic interference and to maximize stability. The chrome fittings are all individually fitted by hand and are straight and thread easily. There are no reasonably priced premium violin sets available that are superior!
Specifications
Pegs: Shaft Length: 45 mm Diameter of Shaft at Collar: 9 mm, 1:25 taper, Overall Length: 70 mm. These pegs are not shaved or drilled, so we recommend installation by a qualified luthier.
Tailpiece: 110 mm