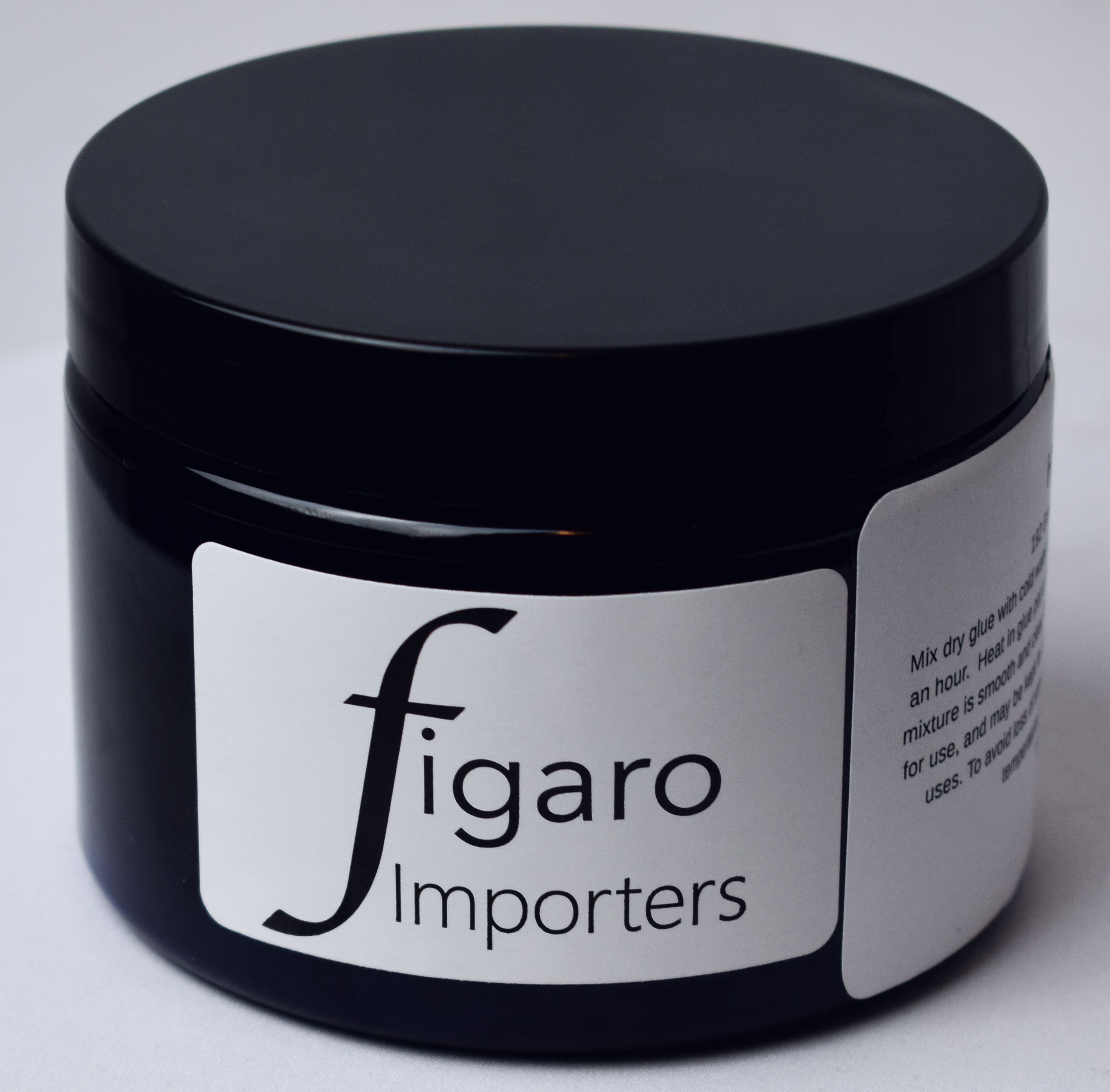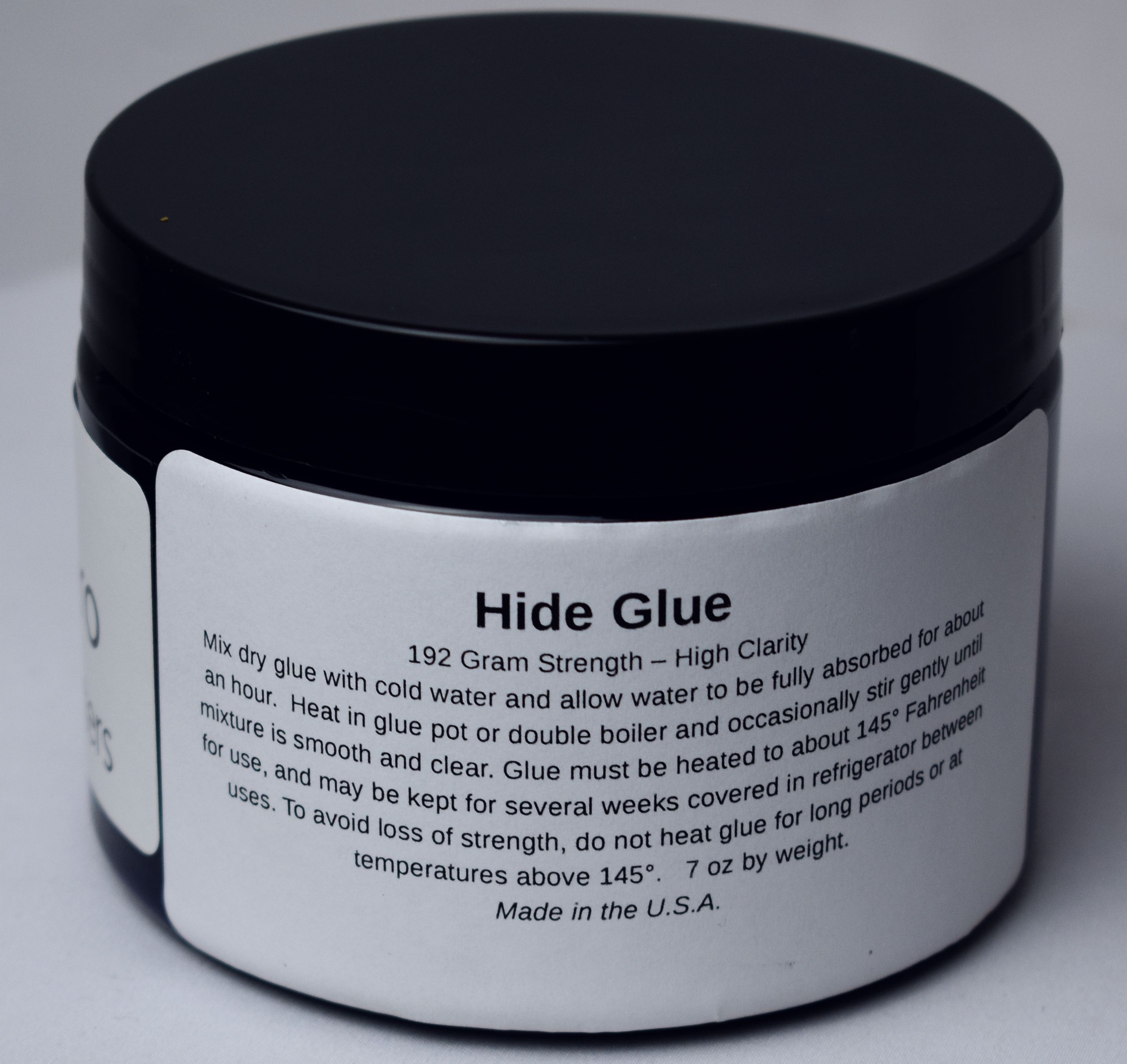 Item 1 of 3
Figaro Importers Finest High Clarity Luthiers American-Made Hide Glue, 7 0z Jar, 192 Gram Strength
Figaro Importers American-Made high clarity hide glue is the finest available. 192 Gram strength is the grade most commonly desired by luthiers, violin makers, and fine furniture makers. This granulated product must be soaked and heated to become gelatinous for application (see instructions below).
Our jar is a convenient way to dispense and keep the glue, as well as being 100% recyclable.
Hide glue has been used for thousands of years and is the only historically acceptable adhesive used in fine lutherie. It has many advantages to more modern glues:
1. Reversibility necessary to luthiers so that repairs can be initiated with minimal damage to the intact portions of the instrument
2. joints will never creep
3. Alcohol or hot water can be applied to seams to remove the glue or separate the seam
4. Hide glue can adhere to itself, so it can be reapplied and effectively reglued
5. Hide glue shrinks as it sets, therefore pulling joints together
The hide glues that do not need to be constituted through heating and soaking and come in a bottle are NOT reversible like granulate hide glue.
Directions for use:
* Mix dry glue with cold water and allow water to be fully absorbed for about an hour.  
* Heat in glue pot or double boiler and occasionally stir gently until mixture is smooth and clear.
* Add warm water to achieve the desired viscosity.
* Glue must be heated to about 145° Fahrenheit for use, and may be kept for several weeks covered in refrigerator between uses.
* To avoid loss of strength, do not heat glue for long periods or at temperatures above 145°.
Specifications
7 oz by weight
192 gram strength